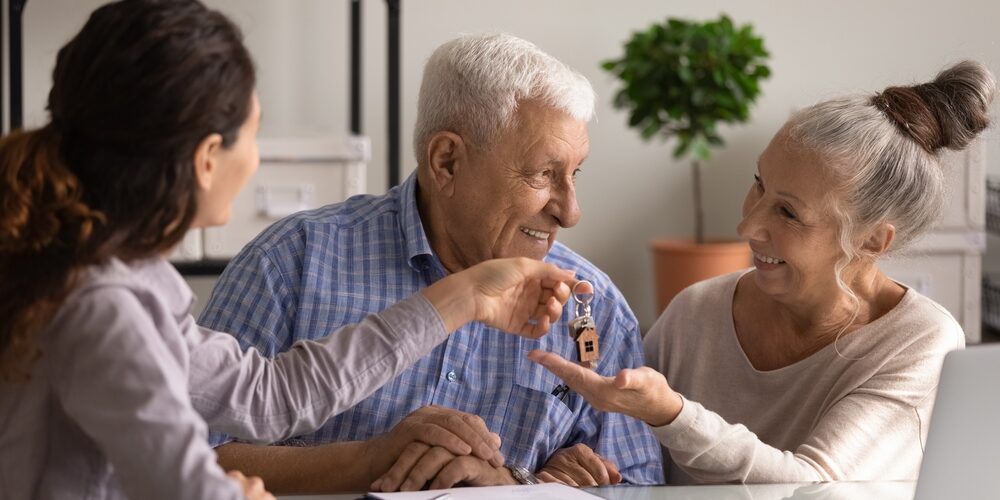 Posted by Jacob Gordon
On July 18, 2023
0
Welcome to "Organizing Life's Daily Demands", where we delve into the world of daily money management. Today, we have the privilege of introducing Peter Gordon, the president of New York Financial Organizers, and Allison Jaffe, a seniors real estate specialist. 
The Generational and Emotional Toll of Moving:
Allison is a seasoned professional in the real estate business, specializing as a senior's real estate specialist. Unlike generalist brokers, she approaches transactions as more transitional than transactional. When individuals sell their long-time homes due to life changes such as illness, loss, or relocation, it becomes more than just changing addresses. It becomes a monumental task, especially considering the emotional and physical attachments accumulated over several decades. Allison highlights that even after 35, 45, or even 50 years in a home, the amount of personal and material belongings can be overwhelming. Coupled with unfortunate circumstances, such as illness or the loss of a spouse, the burden of relocating and finding a new nest becomes even more significant. These challenge extends beyond the current homeowners and affects the next generation as well. Executors of estates are often tasked with going through a lifetime's accumulation of possessions in the family home, which can evoke strong emotional attachments. The executor, already burdened with their responsibilities, must now navigate the process of selling the house, which can be emotionally taxing.
Understanding the Role of a Seniors Real Estate Specialist:
Allison's journey into the world of senior real estate developed gradually. Early in her real estate career, she handled the sale of an estate property after the homeowner passed away. This experience made her realize the differences involved in selling estate properties compared to regular homes; she recognized the distinct differences in selling a home with a rich history compared to regular transactions. Over time, as she encountered more clients in advanced stages of life, she realized the need for specialized knowledge and assistance during these vulnerable times. Motivated by the opportunity to make a difference and provide guidance during significant life transitions, Allison decided to dedicate herself to this market segment.
The Unique Challenges Faced:
Allison's approach differs from traditional real estate agents, who often focus on volume, by dedicating her full attention to each individual property she represents. While local agents use the same tools to market listings, Allison's focus is solely on the client she is working with, providing them with personalized support and guidance throughout the process. One significant challenge in selling long-time homes is managing emotional attachments. The sentimental value attached to a home can often cloud the decision-making process, especially when couples or families disagree on the timing of a move. She often finds herself helping families navigate difficult discussions when one spouse is ready to move while the other is not. Allison's role is to introduce objectivity into these discussions and evaluate factors such as living conditions, social connections, and transportation accessibility. By providing a numerical value to these considerations, she helps individuals and families make informed decisions without spending excessive time and effort researching resources. The internet provides easy access to information, but knowledge and experience are invaluable when it comes to making informed decisions.
The Rewards of Specialization:
Both Peter and Allison agree that working with seniors and navigating the complexities of selling long-time homes can be immensely rewarding. It requires patience, empathy, and a deep understanding of the unique challenges faced by this demographic. By alleviating anxiety and offering guidance, they aim to create a smoother transition for their clients. The satisfaction derived from making progress and supporting individuals through difficult emotions is what drives their passion for this specialized field.