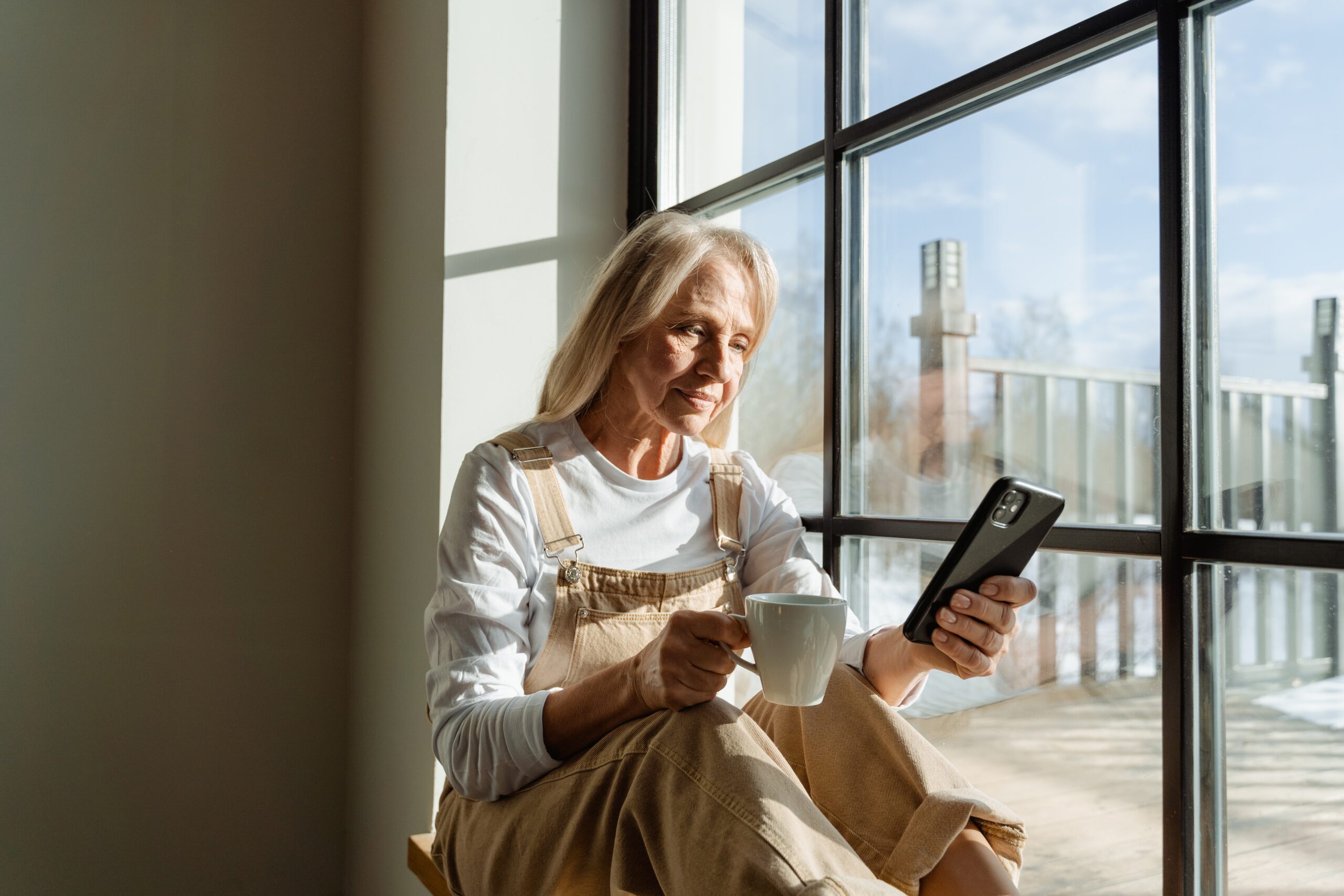 Posted by Peter Gordon
On November 22, 2021
0
A few years ago, on a networking cruise around Manhattan, I met Cari B. Rincker, Esq. "I never heard of Daily Money Management but I think you'd be perfect for a book I'm compiling and editing. Are you interested?", she asked.  I do a lot of networking but never heard a question like that before.
Onward & Upward: Guide For Getting Through New York & Family Law Issues was published in 2015. It offers the perspectives of attorneys and professionals on a myriad of family and matrimonial law topics. I jumped at the opportunity to provide critical information to people dealing with divorce.
While the chapter speaks to a recent divorcee it provides a great outline to anyone wanting to learn about Daily Money Management. In addition, it provides a list of questions to ask when interviewing a Daily Money Manager.
Working With A Daily Money Manager After Divorce
When Jane's divorce finalized the reality of her new life hit her smack in the face. Not only could she put many negative things behind her, but a new world also opened up ahead. One thing she wasn't prepared for was managing her daily finances. Unlike many of her friends, she wasn't responsible for the billing and banking in her marriage – but this was a new beginning, with new responsibilities. 
How Could a Daily Money Manager Help?
Jane was determined to take control of her spending and saving but had no idea where to start. At the suggestion of a friend, she took a look at the American Association of  Daily Money Managers' website at www.aadmm.com. There she read that Daily Money  Managers ("DMM") (a/k/a "financial organizers") help their clients organize their financial lives. Specifically, DMMs "provide personal business assistance to clients who have difficulty in managing their personal monetary affairs. The services meet a continuum of needs, from  organizing and keeping track of financial and medical insurance papers, to assisting with  check writing and maintaining bank accounts." 
But What Do They Do? 
She read that DMMs handle a broad range of tasks such as: 
Bill paying, including calls to payees regarding incorrect bills and preparation of checks for clients to sign. 

Balancing checkbooks and maintaining the organization of bank records. 

Organizing tax documents and other paperwork. 

Negotiating with creditors. 

Deciphering medical insurance papers and verifying proper processing of claims. 

General organization assistance. 

Providing referrals to legal, tax, and investment professionals. 
Jane was impressed by the AADMM's commitment to ensuring the highest quality interaction between its members and their clients, plus the fact that member DMMs are held accountable to the AADMM Board of Standards to resolve client concerns.  
Interviewing a Daily Money Manager 
Jane did not know what to ask a DMM during a consultation so she did some more investigation. She also found the "Questions to Ask" section of the website very handy.  Some of these questions are: 
What is the scope of your work? Do you only do bookkeeping, or are there other ways that you can be of assistance? 

How long have you been working as a daily money manager?

What are the ways in which you have assisted your clients? 

What kinds of professional insurance do you have? Do you have Errors &  Omissions insurance and, if so, how much? 

To what professional organizations do you belong? 

Are there industry standards and codes of ethics to which you adhere? 

Do you have any professional certification or designation? Are you certified as a 

Professional Daily Money Manager

(PDMM)? 

With what professionals in other fields do you collaborate regarding your clients'  issues? 

What are the costs of your services and what are the common billing methods?

Do you have a letter of engagement? Does it include a confidentiality clause? 

Which local organizations are you affiliated with? 

Can you provide a reference list? 
Locating a DMM 
Armed with this information Jane decided to look for a DMM in her area. By entering her zip code into the "Find a DMM" page on the AADMM website, Jane was able to locate a number of DMMs near her. She called a few and, armed with the "Questions to  Ask" she decided to meet with Jack. He was an experienced DMM with excellent references 
and quoted hourly rates charges that she felt she could afford. 
Meeting with a DMM 
At their meeting, Jack revisited the role of a DMM and asked some basic questions including: 
How many bank accounts do you have? 

How many credit cards do you have? 

Do you own or rent? 

What is your monthly income? 

Do you own or lease an automobile? 

What insurance coverage do you have (e.g. life, health, long-term care, disability,  Medicare)? 

Do you have a will or a trust? 

Are you working with other financial/legal professionals? 
DMM Responsibilities
Cash Flow 
Jack pointed out that DMMs do not manage investments, but that they focus on the flow of funds, what comes in, and what goes out. In addition, he reiterated that DDMs are not accountants, brokers, insurance salespeople, or attorneys; however, DMMs often work closely with these professionals.
Mail 
In order to provide an overview of the services he offers, Jack felt it would be worthwhile to review the typical steps that are taken when he begins working with a new client. 
The first thing he does is ask clients to show him how they handle the mail in their homes. This is critical since most of his clients still receive their bills and statements via the  United States Postal Service ("USPS").  
Filing System  
The next step is to look at the client's filing system. Optimally, clients have their paid bills in manila folders, filed by month or payee, in a file cabinet. However, he is accustomed to seeing many more challenging systems. 
Then he sits down and sorts through the bills and statements. These are divided into specific categories. These may include, but are not limited to: 
Bank accounts
Credit Card Accounts
Brokerage and Investment Accounts
Household expenses
Auto
Insurance
Medical
Taxes
Looking at Finances 
Once the bills are sorted out it's time to look at the checking account. Most people work with a check register and manually enter checks and bills paid. Jack sits with his client and reviews the current bills and their history. The client's input is critical here. It is their responsibility to determine what should get paid and when. 
Credit card bills and payments are also reviewed. Close attention is paid to all charges, balances, interest rates, and due dates, to ensure that unnecessary fees are not incurred. Together Jack and Jane get a good sense of the transactions that flow through her credit cards. 
Many bills can be paid with automatic debits from bank accounts and credit cards. This is a great convenience but must be monitored closely. It is easy to lose track of these charges, resulting in unwanted expenses. Jack and Jane do an inventory of these charges to ensure that all of them are for services and products that she is currently using. 
Ready for Financial Organization 
The above actions can take a few hours. so Jack schedules a second appointment to begin the payment of bills. At this meeting, he will come armed with manila folders that match the categories established when the original bills were sorted. When each bill is paid the amount, date and check number (or confirmation number, if paid online) is written on the bill and filed in the appropriately labeled manila folder. The folders will be put into a file cabinet that has hanging folders labeled to match the categories for all of the expenses. The result is an organized, easy to reference, collection of payment records. 
Use of Computer Technology 
As opposed to a paper register, Jack prefers to use a popular PC program, Quicken,  to enter all of the bills. Jack explains to Jane that there are a number of reasons for this:  
It allows income and expenses to be categorized, enabling the user to easily track payments and deposits. This in turn makes it easy to see where money is being spent and to create a budget. 

Transactions from checking and credit card accounts can be imported into the program, speeding up the bookkeeping process.

Entries are memorized and simple to create from month to month and checks can be printed from the program. This saves a great deal of time over manual checks and registers. 

At tax time, reports detailing all tax-related expenses can be provided to accountants, saving time and money. 
Final Steps Towards a New Financial Future 
As a result of this conversation, Jane had an excellent sense of what working with  Jack would be like. She decided to request a letter of engagement so they could move forward. After a few months of working with Jack, Jane felt empowered by the knowledge of where her money was being spent. Together with Jack, and the reports created in Quicken, they were able to create a monthly budget, allowing her to make educated spending decisions. In retrospect, she was thrilled with her decision to hire a Daily Money  Manager. 
Final Thoughts
Some people might think that getting help to pay their bills is a sign of vulnerability.  However, in today's economy, the many moving pieces of a household budget can be difficult to navigate. This is only compounded by the personal upheaval of a divorce or separation. 
Clients gain a new sense of calm and security after only a few weeks of working with a Daily Money Manager. They no longer have piles of papers, mysterious unopened envelopes, and threats of unpaid bills hanging over them. They become empowered with the knowledge of what funds are coming in, where the money is being spent, and what is left over for savings. This provides them with more time to handle the many intricacies of their day-to-day life. It is very rewarding for the Daily Money Manager to be part of this new beginning of our clients' lives.