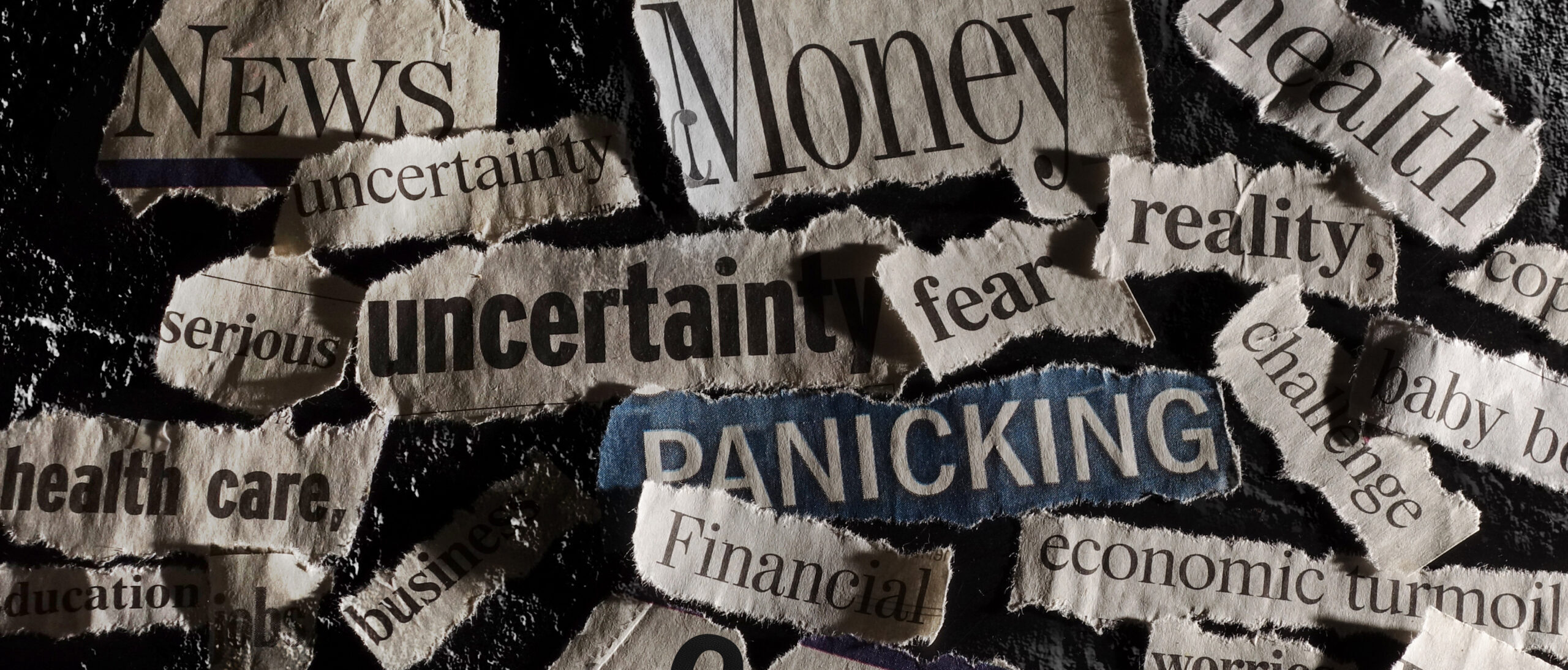 Posted by Jacob Gordon
On February 10, 2022
0
In a society that has not taught financial literacy at home or in school, it is no wonder that people of all levels of society are anxious about this topic. If you think about it, money is a taboo subject. It is one of those topics, if discussed, it is spoken about cryptically. No one talks about what something costs, what their mortgage payment is, or what they are paying for their child's college tuition. Of course, people believe that these things are private matters. And yet because it is taboo to discuss financial matters so much anxiety around money permeates our society
In our society, much is assumed about people and wealth by appearance. The car they drive, the house they live in, and the clothes they wear may not tell the true story of who they are financially. And what lies underneath is often the cause of tremendous Financial Anxiety.
Financial Anxiety is an experience of worry or fear about money. It runs alongside our thoughts about what we want, what we have, what we do not have, and what we could have if only. Within this realm of thinking anxiety enters. And a world of pain and suffering arises
The most common feature of financial anxiety is a lack of financial literacy. According to studies, up to 85% of Americans feel some level of anxiety over money and that it has affected their health, social lives, and careers. (source)
Common sources of financial anxiety include:
overspending

obsession with being frugal

discomfort with accumulating wealth

inability to change financial behaviors

relying on someone else to handle the finances

repeatedly giving money to adult children or other relatives
Fears surrounding finances are not limited to people with insufficient income. People who have debt, avoid managing their finances or do not understand the basics of financial literacy can experience financial anxiety.
Opening the conversation about money is a good first step. Many of us have grown up around financial stress and we need to get clear about how we feel about money for ourselves, our partners, and our families.
Healing financial anxiety is twofold. Putting numbers on a spreadsheet and getting clear about your budget is one way. However, we must also see that anxiety is produced around a set of behaviors, feelings, attitudes, and thoughts that drive them. It is often connected with our upbringing and learned behaviors that we may not even be aware of.
The most effective way to heal Financial Anxiety is to be educated about Financial Literacy. It is available to all. What you do not know can be overwhelming. Fears can be calmed significantly by being educated. There are many sources available online such as: https://www.annuity.org/financial-literacy/
Education and awareness are the keys to freedom from Financial Anxiety.