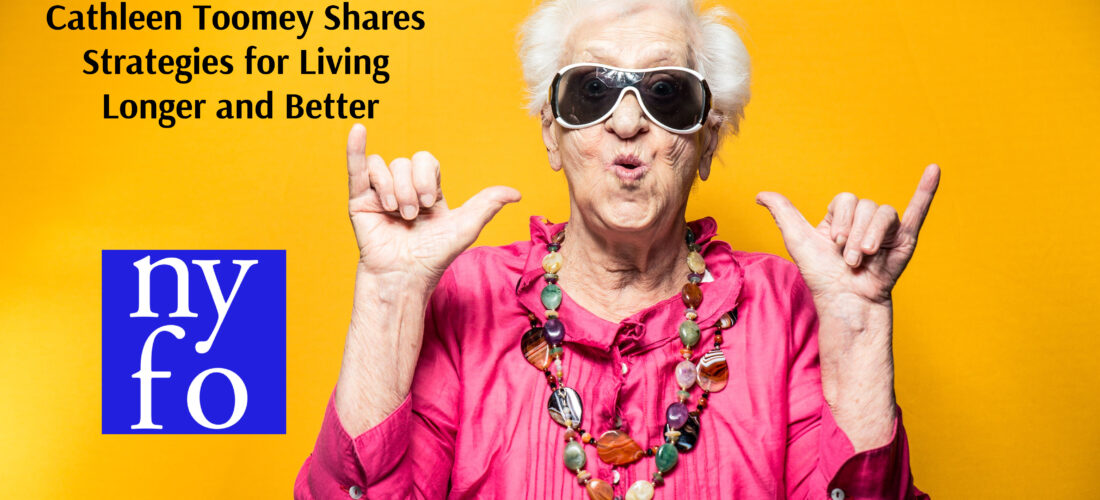 Posted by Jacob Gordon
On August 30, 2023
0
In the rapidly changing landscape of modern life, the challenges posed by aging have taken on new dimensions. To shed light on this topic, "Organizing Life's Daily Demands" recently had the privilege of hosting Cathleen Toomey, Vice President of Marketing at the Riverwoods Group. In this insightful discussion, Peter Gordon, President of New York Financial Organizers, delved into the transformations in aging and the emergence of Continuing Care Retirement Communities (CCRCs) as a revolutionary solution.
A New Era of Aging
The conversation began with a reflection on the shifting paradigms of aging. Cathleen highlighted that aging has transformed remarkably within a single generation. While in 1940, the average life expectancy was 65, today's average has extended by 20 years to 85. Factors such as improved healthcare, medical advancements, and lifestyle changes have contributed to this shift. This has led to the emergence of a new approach to aging, necessitating a mental shift to embrace the opportunities and responsibilities that come with extended lifespans.
Unveiling the Concept of Continuing Care Retirement Communities (CCRCs)
Peter and Cathleen delved into the topic of CCRCs, which are playing a pivotal role in reshaping the aging experience. Cathleen, drawing from her expertise in the field, explained the core concept of CCRCs. These communities offer a unique approach to aging by allowing individuals to enter as independent residents while offering various amenities, including meals, fitness programs, and maintenance services.
However, the standout feature of CCRCs lies in their seamless transition from independent living to assisted living, memory support, or nursing care, as needed. This prevents the need for relocation in the face of changing health conditions, making CCRCs a practical and sustainable solution for the evolving needs of seniors.
Facing the Challenge of Long-Term Care
One of the pressing issues discussed was the escalating costs of long-term care, a concern that affects individuals and families alike. As healthcare costs rise, particularly in the context of post-pandemic challenges, Cathleen emphasized the significance of planning for long-term care. Traditional healthcare plans, including Medicare, do not cover the costs associated with assistance in daily activities such as bathing, dressing, and eating.
CCRCs offer a unique financial structure to address this concern. Cathleen explained the three types of contracts (Type A, Type B, and Type C) available within CCRCs, which determine the fee structure based on the size of the chosen accommodation. This structure allows individuals to plan for their future care needs while preserving their assets and potentially leaving behind a legacy for their loved ones.
The Gift of Planning Ahead
Cathleen likened the decision to live in a CCRC to the instructions given on an airplane: "Put the oxygen mask on yourself before assisting others." By making informed decisions about long-term care, individuals not only ensure their own well-being but also relieve the burden on their families. 
A New Outlook on Aging
Cathleen's passion for changing the narrative around aging shone through as she discussed her podcast, "Seniority Authority." The podcast serves as an educational resource to empower individuals to make informed decisions about growing older. She aims to challenge the negative perceptions of aging, fostering a sense of excitement and opportunity among listeners. Through insightful interviews with experts in various fields, "Seniority Authority" provides practical advice, resources, and stories to guide individuals through the journey of aging.
Final Words
The importance of proactive planning and the transformative potential of CCRCs in shaping the future of aging cannot be overstated. With the advent of longer lifespans and innovative solutions like CCRCs, individuals have the opportunity to embrace aging with confidence and grace.
To explore more about Cathleen Toomey's insights on aging and Continuing Care Retirement Communities, visit Riverwoods Group or Seniority Authority. For a comprehensive guide to CCRCs, you can download the free guide available on the Riverwoods Group website under the "Resources" tab.
Connect with Cathleen
Website – riverwoodsgroup.org
Seniority Authority Podcast – seniorityauthority.org