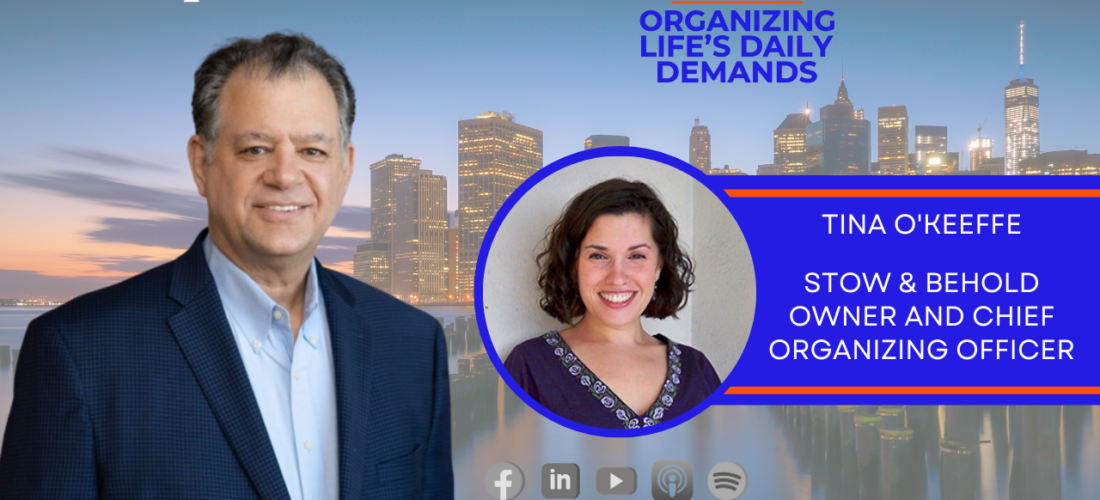 Posted by Jacob Gordon
On September 4, 2023
0
In the fast-paced world we live in, managing our daily tasks and responsibilities can often become overwhelming. In this installment of "Organizing Life's Daily Demands," the spotlight is on Tina O'Keeffe, a professional organizer. Tina is the founder of "Stow and Behold," a company dedicated to helping individuals and businesses declutter their lives and streamline their processes. Gain valuable insights into how to make life more efficient and less cluttered. Join us as we delve into Tina's journey, the unique approach she brings to her work, and some heartwarming stories that showcase the true impact of her profession.
Tina's Journey into Professional Organization
Tina's journey into the world of professional organization is a fascinating one. With a background in communications, including grant writing and public relations, Tina shares how her path led her to this unique profession. She mentions that her interest in professional organization was piqued during a conference when she discovered that it could be a full-time career.
The Art and Science of Professional Organization
The essence of professional organization is that it involves working closely with clients, both residential and commercial, to create efficient systems and processes. These processes are designed to eliminate clutter and prevent it from returning, making life more organized and stress-free.
One of the key aspects of Tina's work is problem-solving. She approaches each project with the goal of improving the client's life, tailoring her methods to their unique needs. While popular organizing shows like "The Home Edit" and Marie Kondo's "Tidying Up" provide inspiration, Tina underscores the importance of understanding that every organizing project is different. It's not always about color-coordinated pantries but rather about making practical choices that work for each individual.
The conversation takes a serious turn as Tina discusses her experience working with extreme hoarding cases. She emphasizes that hoarding often has deep emotional roots, requiring a patient and slow approach while encouraging therapy for those affected. Tina's compassionate stance serves as a testament to her unwavering commitment to aiding individuals in need. Furthermore, she shares heartwarming tales from her profession, such as discovering a lost wedding ring for a client, reuniting a family with lost documentation, and assisting clients in recovering valuable items that had previously gone missing. Tina's work has a profound and transformative impact on the lives of the people she serves.
Going Beyond Organizing
Tina's work often extends beyond just organizing physical spaces. She provides invaluable guidance on repurposing items, especially for clients who are downsizing or dealing with a loved one's estate. It's about simplifying life, one step at a time. Her commitment to finding good homes for unused items not only benefits her clients but also helps charitable organizations in need.
Don't forget to visit Tina's website, www.stowandbehold.com, to learn more about her services and follow her on social media for valuable tips and insights into the world of professional organization.