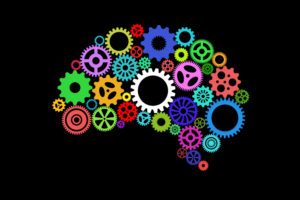 Posted by Peter Gordon
On June 11, 2019
0
I recently spoke to a client who was in his in his early eighties. He explained that he was experiencing issues with his managing his affairs. He was once a Dean at a university where he grew and managed a large continuing education program. There were over 300 adjunct faculty members, more than 15,000 enrollments and 1,500 courses. Upon retirement he did volunteer work, went to the theater, walked three miles a day and took numerous courses. Then his wife became ill and he said life became difficult. "Once my wife passed I just tuned out.", he told me.
Adults have a set of underlying core capabilities that they use to manage life, work, and parenting effectively. These include, but are not limited to planning, focus, self-control, awareness, and flexibility. These capabilities fall under the umbrella of self-regulation and executive function. Experiencing difficulty with these capabilities is known as Executive Function Disorder (EFD). Click here for detailed article on the topic.
Executive functions are a set of mental skills that help do such things as:
Manage time
Help pay attention
Switch focus
Organize and remember detail
Avoid saying the wrong thing
Multitask
Poor executive function can affect the ability to work, organize our home, be independent and maintain relationships. As we age, EFD becomes more common.
Daily Money Managers help fill the gaps that occur when our clients suffer from Executive Function Disorder. We help pay bills, make sure there is no financial fraud, organize the household, communicate with family members and a host of other tasks. We are generally part of a team of professionals helping our clients live the life they want to live.
If you know of anyone suffering from EFD, please feel free to contact us. We'll be happy to talk about what we and our colleagues do and provide the professional advice that's needed. 
---
Here's a good article on what you can do to help maintain your Executive Function.