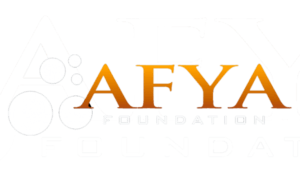 Posted by Peter Gordon
On June 6, 2019
0
My mom, Marion Gordon, passed away on March 10th. Naturally, she had a great impact on my life, but not just in the early stages. During her last years, Marion had dementia and was bed ridden. However, we were blessed to have learned about Community Medicaid and she was able to age with dignity. My experience with managing her care led me to a big career change to become a Daily Money Manager.
After my mom's death my sister, brother and I faced the daunting emotional task of clearing out her Manhattan apartment. Along the artwork, numerous mementos, clothing, books, and furniture was a great deal of Durable Medical Equipment. There was a hospital bed, hoyer lift, three walkers, two rolaters, commode and more. We were incredibly frustrated trying to donate these items as most charities were not able to pick them up.
Then we found Afya, which rescues, sorts, and delivers life-saving medical supplies, equipment, and humanitarian goods to help those in need around the world. Since its inception in late 2007, Afya has shipped several hundred 40-foot containers packed with recovered humanitarian and medical supplies to more than seventy countries globally. Afya's work intersects with US Hospital administrators, volunteer, religious and other community organizations, hospitals and clinics abroad, shippers, transportation and logistical professionals, NGOs, government representatives and much more!
Danielle Butin, MPH, OTR is the Founder and Executive Director of the Afya Foundation. Click here to hear her story.
Working with Afya was very easy. I went to the website and sent a message. Felicia emailed me back and helped coordinate the donation and pickup of the equipment. If you have medical equipment or supplies you'd like to donate, click here .
Watching the wonderful Afya workers take apart the equipment and make numerous trips down the service elevator to their truck was a very emotional experience. However, I received great comfort knowing that the bed might help someone in Puerto Rico, the Hoyer lift could move someone in Capetown and the rollators steady a person in Syria. Most importantly, I knew my mother was happy too.