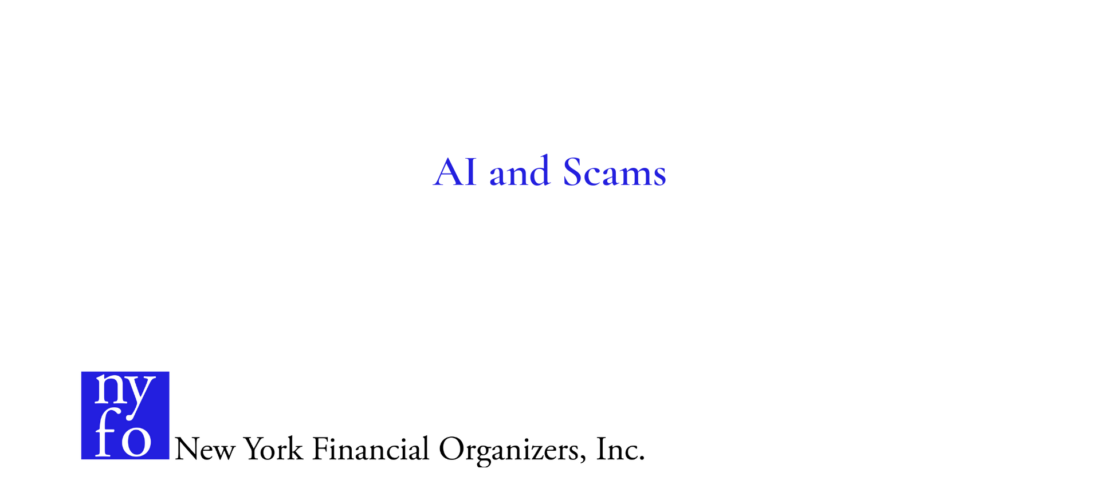 Posted by Jennifer Kennedy
On November 6, 2023
0
AI is all over the news. This past week there was a story on 60 Minutes that combined AI along with scamming and it was alarming, but there was a lot to be learned. We work with a lot of people who have been scammed. A primary element of our daily work is to ask our clients to call us whenever something arises that looks suspicious. With AI and the advent of the use of fake audio, it's really scary. If you get a call from a familiar voice, it might not be somebody you really know, it could be a scam.
So understand this; scammers use urgency and fear to convince their victims to take action. If the premise of the call, text, or email is too dire, then it's likely a scam. Always use a second method of communication to check before taking real action like sending money.
It's not easy because these scammers are experts at what they do and they know the psychological methods to take advantage of people. With a little education, you'll go a long way in preventing future problems.
If you have any questions or want to share your stories about scams, contact us at (212) 222-2822.
Thank you for your time today,
Peter