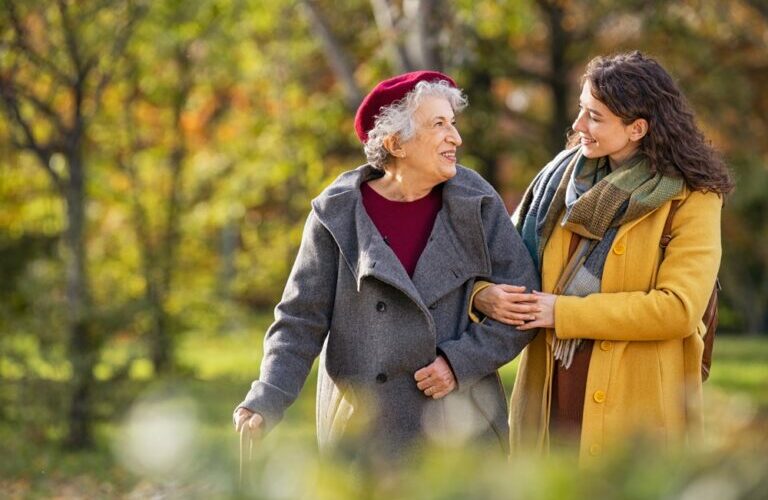 Posted by Peter Gordon
On May 15, 2023
0
Welcome to "Organizing Life's Daily Demand." Peter Gordon, the President of New York Financial Organizers, is a daily money manager who helps people deal with the non-investment side of personal finance and life's daily demands. 
Todd "TJ" Keitz shares that he has been a caregiver and patient advocate in South Florida for almost five years, having moved there to take care of his sick parents. Before that, he co-founded a fintech startup and has been involved in the healthcare industry for many years. His experience as a caregiver and patient advocate led him to create a blog originally called 1day1week.com, which he later evolved into a podcast called Caregiving Insights, available as a YouTube channel. The podcast features guests discussing various aspects of healthcare, with a focus on caregiving and patient advocacy. Todd also developed a web and mobile app, currently in beta testing and set to launch in late March or early April. The app will allow caregivers and patient advocates to connect, share, and support each other while having fun. It will feature a marketplace where people can purchase products, books, and services, and Todd hopes it will help caregivers have a positive experience.
During the beta testing phase, the app is being fine-tuned for optimal functioning before its launch. The app aims to provide a platform for caregivers to connect with each other, and it offers different sections, including groups on caregiving issues, advanced directives, insurance, and activities of daily living. There are also groups for fun topics like photography, movies, and travel, with developers open to suggestions for new groups. With participants from the U.S., Australia, and Europe, users have enjoyed connecting and sharing their experiences, and the app aims to create a supportive community. The app also curates events, provides a news feed, and offers a marketplace.
Todd "TJ" Keitz's ethos developed during his youth when he started recording people's life stories, primarily seniors in care homes, in writing or on cassette tape. As technology progressed, he evolved his methods to include video recordings to share the stories more effectively. He credits his grandparents and parents, who were caring people, for influencing his desire to make people's lives better, easier, and healthier. He began his career working for a healthcare organization known as U.S Healthcare, which was later acquired by another company, and he integrated this ethos into his work throughout his career.
Todd believes that scheduling and self-care are crucial aspects of caregiving, and patience and persistence are key traits that every caregiver should possess. Caregivers must understand that healthcare professionals have to deal with numerous patients and remember all their details. Todd advises caregivers to be compassionate towards healthcare professionals, especially doctors and nurses. Caregiving requires inherent qualities like empathy and caring, regardless of whether one is caring for a family member or working as a professional caregiver. He believes that most caregivers are caring and selfless, and are motivated by the desire to help others.
Todd finds it touching when people share with him that they ended up taking care of their family members. He believes that there is a great need for caregiving services due to a broken healthcare system. Todd is enthusiastic about an app that provides a marketplace for caregivers to connect with other caregivers and patient advocates. The marketplace offers groups, forums, news, and products. He is excited about a product that acts like a Hoyer lift, allowing one person to move someone from one bed to another, which is covered by Medicare. He plans to recommend it. Todd also shares his excitement about a simple tea kettle on a weighted stand that allows people with tremors or weakness to fill it with water without lifting it. Finding out about these products can be challenging, but blogs and podcasts like 1Day1Week can provide valuable information and insights.
Connect with Todd Keitz
1 Day 1 Week – https://1day1week.com/
My Care Friend – https://mycarefriends.com/
LinkedIn – https://www.linkedin.com/in/toddkeitz/