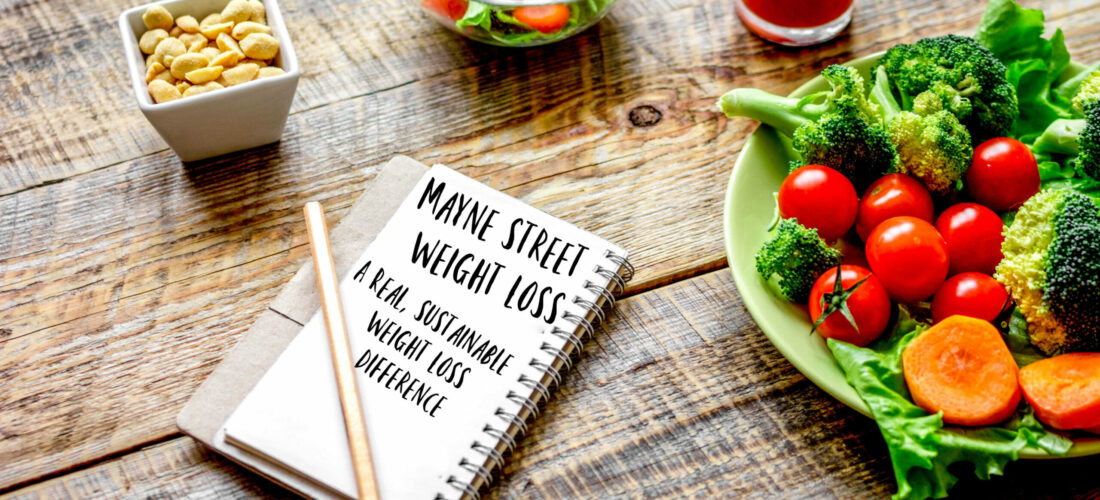 Posted by Peter Gordon
On May 29, 2023
0
Welcome to "Organizing Life's Daily Demands." Peter Gordon, the President of New York Financial Organizers, is a daily money manager who helps people deal with the non-investment side of personal finance and life's daily demands. Today, we have the pleasure of having Debbie Harris of Maynestreet Weight Loss with us. 
Debbie and her husband relocated from Pahrump, Nevada to Deep River, Connecticut last October. They brought Maynestreet Weight Loss to Connecticut, inspired by their personal experience with the program. Debbie was able to shed an impressive 46 pounds, while her husband lost 55 pounds. Moreover, her husband, who had been on blood pressure medication for three decades, completely eliminated the need for it within the first three weeks of starting the program. Debbie also noticed the disappearance of her menopause symptoms, IBS, and migraines. Naturally, they began spreading the word about their positive results, leading them to consider bringing Maynestreet Weight Loss to others.
Their decision proved fruitful, as Maynestreet Weight Loss has garnered numerous success stories. Debbie receives messages from ecstatic clients, including cardiologists and medical doctors, expressing disbelief and excitement over the transformations they've witnessed. Clients are experiencing weight loss, improved test results, and the alleviation of various health issues. Debbie finds it gratifying to hear feedback from medical professionals, as it validates the effectiveness of their program.
The Issue with Traditional Dieting
Debbie has been on various diets since the age of 12, most of which required her to make significant deviations from her regular routines. Whether it's substituting meals with shakes, consuming pre-packaged foods, or following extreme regimens like the Beverly Hills diet of solely eating fruit, these approaches are not sustainable in the long run. Even surgical interventions such as LAP-band, gastric sleeve, or gastric bypass procedures do not guarantee lasting results. Without addressing the underlying psychological factors and one's relationship with food, weight tends to return over time. This cycle of weight loss and regain can be incredibly frustrating for individuals seeking a permanent solution.
And that's precisely why Maynestreet Weight Loss aims to provide an alternative. Their program emphasizes education and addressing the emotional aspects of eating. By focusing on sustainable lifestyle changes and understanding the root causes of overeating, Maynestreet Weight Loss offers a comprehensive approach to weight management. They understand that eating bacon and hamburgers all day or surviving on shakes is not a viable solution. Instead, their program focuses on educating individuals about healthy food choices and finding a sustainable balance.
One key aspect Maynestreet Weight Loss emphasizes is the role of hormones in weight management. Hormonal imbalances, often influenced by stress, can hinder weight loss efforts. Maynestreet Weight Loss addresses this naturally, without the need for shots or blood tests. They incorporate hormone-balancing supplements and natural foods into their program.
Debbie Harris, the program's founder, ensures that clients receive ample support throughout their journey. During the first phase of the program, clients have daily contact with Debbie herself. In the second phase, a dedicated coach provides weekly 15-minute accountability calls. Additionally, clients can engage with a supportive community through a WhatsApp group and a thriving Facebook group with over 16,000 members. This strong support system fosters motivation, accountability, and a sense of celebration for non-scale victories.
Maynestreet Weight Loss operates primarily on the Connecticut Shoreline but extends its reach to clients outside the state through virtual meetings and shipping services. This accessibility ensures that individuals can benefit from their program regardless of their location.
Making a Real Difference
What sets Maynestreet Weight Loss apart is their focus on real, unprocessed food. The typical American diet often relies heavily on processed foods, which can contribute to various health issues. Maynestreet Weight Loss educates individuals on how to read food labels and guides them away from processed options. Their program incorporates protein sources like turkey, steak, fish, shellfish, and chicken, along with fruits and vegetables, providing a diverse and nutritious eating plan. They also emphasize the importance of individualized approaches since different foods may affect individuals differently.
By breaking free from processed foods and understanding the impact of different foods on their bodies, individuals can achieve sustainable weight loss. Maynestreet Weight Loss empowers clients to make informed choices and maintain a healthy lifestyle.
If you're seeking a weight loss program that prioritizes education, sustainable practices, and support, Maynestreet Weight Loss offers a comprehensive solution. They guide individuals toward real, whole foods and address hormone imbalances naturally. Additionally, they foster a supportive community through various channels, including WhatsApp and Facebook groups.
As you progress through the program, you'll learn about the benefits of consuming real, unprocessed foods. It's important to prioritize whole foods that can satisfy your cravings and nourish your body. Many restaurants often add sugar to their dishes, even ones that may appear plain or free of added sugars. Being aware of these factors allows you to make informed choices without feeling deprived or stressed.
Maynestreet Weight Loss also emphasizes the importance of communication between participants, healthcare providers, and the program. While not mandatory, the program encourages participants to seek a doctor's permission, especially if they are on certain medications like blood pressure medication. This step ensures that the participant's doctor is aware of their weight loss journey and can make any necessary adjustments to medications if needed. It's a thoughtful measure that underscores the program's commitment to safety and collaboration.
The success stories at Maynestreet Weight Loss are truly remarkable. Clients have experienced significant weight loss and maintained their results while witnessing improvements in their overall health. For instance, some individuals have shed over 50 pounds and successfully maintained their weight within a few pounds. Others have seen impressive improvements in their medical profiles, such as discontinuing blood pressure and cholesterol medications or reducing insulin levels.
Debra Harris
Maynestreet Weight Loss
Maynestreetweightloss.com
860.322.4725