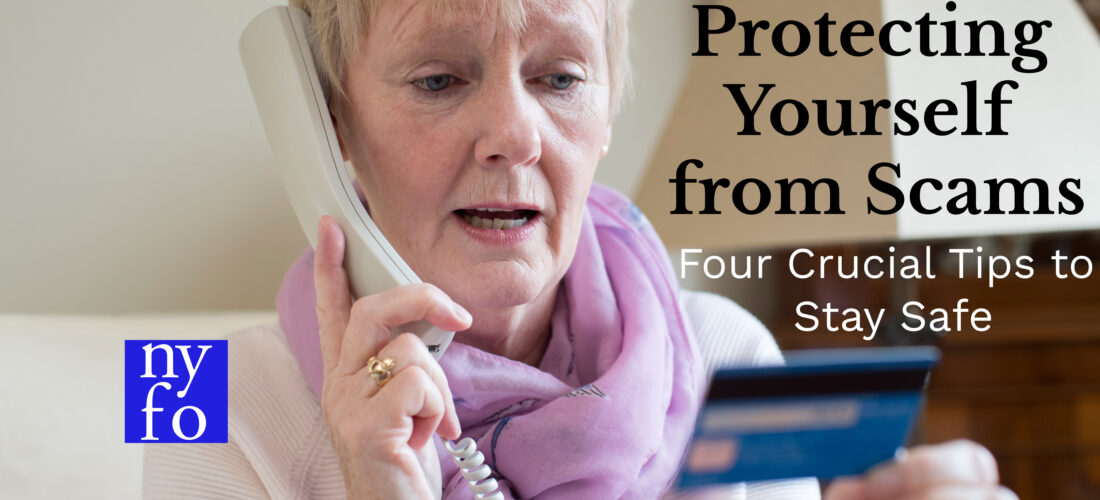 Posted by Jennifer Kennedy
On October 9, 2023
0
In today's rapidly evolving world, scams and frauds have become increasingly sophisticated, targeting unsuspecting individuals when they least expect it. Even those well-versed in safeguarding their finances can fall victim to these cunning schemes. In a recent incident, Peter Gordon, President of New York Financial Organizers and a daily money manager, found himself facing a personal dilemma when his own family member fell prey to a scam. While we might expect experts like Mr. Gordon to be immune to such situations, it serves as a stark reminder that scams can happen to anyone.
The Startling Incident: Peter Gordon, an authority in the field of financial management and fraud prevention, was recently confronted with a disheartening situation when his sister was scammed out of $1,500 via Venmo. The incident served as a sobering reminder that even individuals with expertise in financial matters can become victims of deception.
Peter Gordon's Expertise: Peter Gordon, a daily money manager, and the President of New York Financial Organizers, specializes in helping people manage their bills and navigate the intricate world of non-investment financial matters. His firm also often acts as a fiduciary, playing a pivotal role in safeguarding their clients against frauds and scams. In light of his vast experience, Peter Gordon shares four crucial indicators that can help you recognize potential scams and protect yourself.
Four Vital Warning Signs:
1. Impersonation: Scammers often pretend to be someone you know or claim to represent a government institution, such as Social Security. It's crucial to remember that government agencies like Social Security will never call you unsolicited. If you receive such a call, proceed with caution.
2. Conditional Prizes: Be wary of offers that come with conditions or prizes that require you to send money to access them. Scammers may claim you've won something, but in reality, they are after your hard-earned cash. Similarly, they might assert that a family member is in trouble and needs financial assistance.
3. Urgent Pressure: Scammers thrive on creating a sense of urgency. They may insist that you must act immediately, making you feel like you have no time to think or verify the situation. Remember, you always have the time to investigate and solve any legitimate problems.
4. Specific Payment Methods: Scammers often request payment through unconventional methods, such as Venmo, Zelle, or gift cards. Legitimate institutions and services rarely demand such forms of payment. Always be cautious if someone asks for money through these channels.
What to Do If You Suspect a Scam:
Peter Gordon advises a simple yet effective course of action: Hang up the phone immediately. Do not engage further with the caller. Reach out to a trusted individual or organization, such as New York Financial Organizers if you are a client or someone else you trust, to discuss the situation. Most scams can be exposed and prevented by taking this simple step.
A Positive Outcome: Fortunately for Peter Gordon's sister, she took swift action after realizing she had been scammed. By contacting Venmo and her bank, she was able to recover her $1,500. Her quick response to the situation was instrumental in rectifying the issue, highlighting the importance of prompt action when dealing with scams.
In Conclusion: Scammers continue to evolve their tactics, making it imperative for everyone to stay vigilant. Even financial experts like Peter Gordon and his family members are not immune to these deceptive practices. By understanding the warning signs and following the recommended steps, you can significantly reduce your risk of falling victim to scams. Remember that it's always better to be cautious and verify any suspicious situation than to become another unfortunate statistic.
If you are interested in learning more about fraud prevention or would like to share your own experiences, you can contact Peter Gordon via the provided contact details. Stay safe and informed in today's digital age, where vigilance is the key to protecting your hard-earned money.